After a successful appearance at the Outdoor Retailer Show, e.dye® Waterless Color System™ management team traveled to ISPO Munich. Exhibitors from 2,800 companies involved in outdoor, health and fitness industries attracted more than 84,000 visitors from 120 countries over the four-day event.
The 2018 event marked e.dye®'s debut at the world's largest sports trade show. Meetings with prospective brand partners filled the show schedule. Detailed presentations described the benefits of e.dye®'s innovative solution dye process. In a marketplace very concerned about environmental sustainability issues, e.dye®'s ability to significantly reduce water pollution attracted attention.
Strengthening relationships with key partners like Pepwing, a Taiwanese company, with industry-leading expertise and experience, played an important role in e.dye®'s first ISPO show.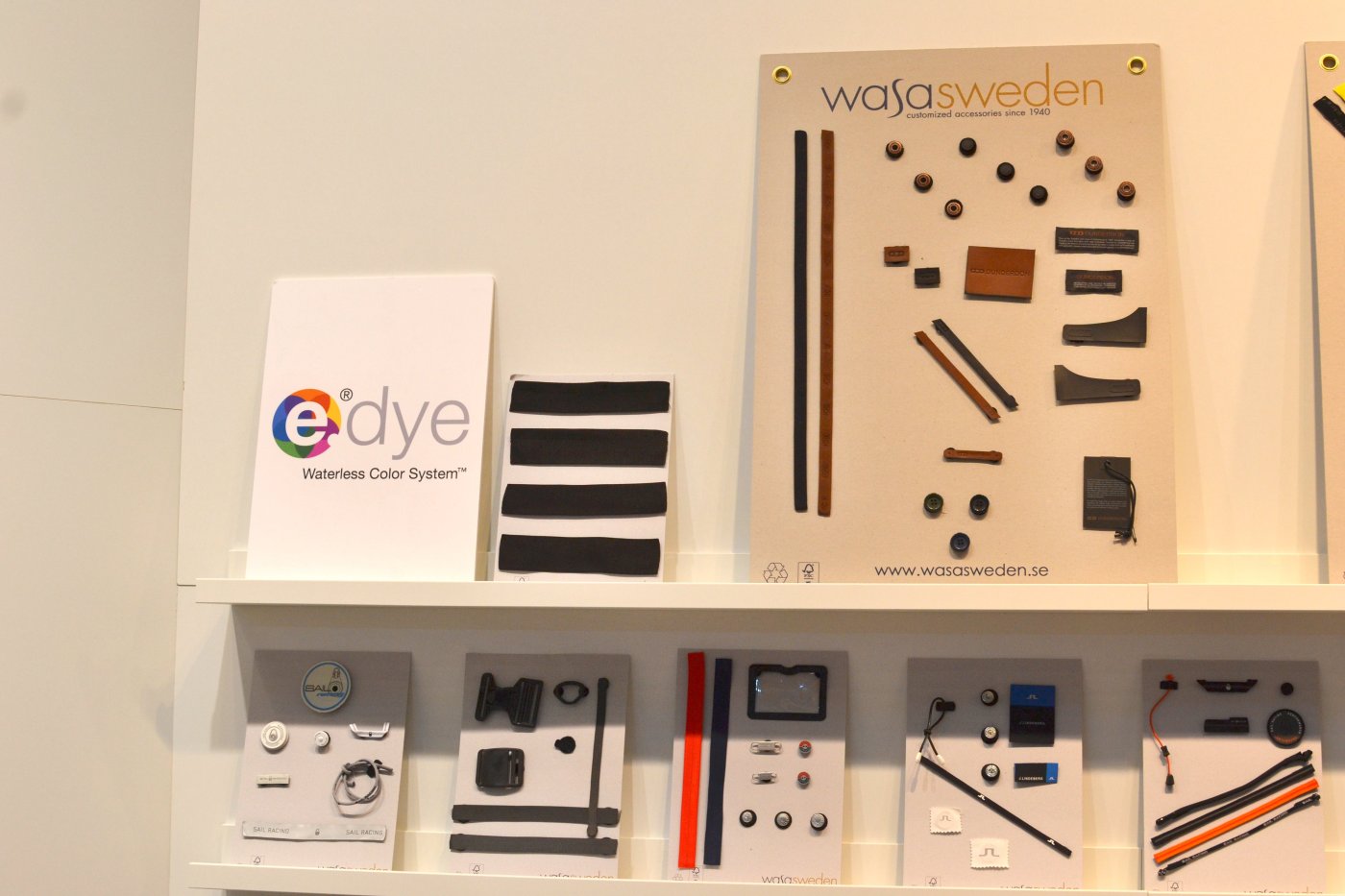 e.dye®'s accessories partner, Wasa Sweden, promoted a wide range of accessory products that will benefit from e-dye's ability the match fabric colors. Introduced to color matching processes unavailable before, product designers and brand managers left meetings inspired about future opportunities.
After successful meetings with additional T2 partners such as Pangrim, TexRay and Shin Han, the e.dye®'s management team returned home with a long list of follow-up meetings with global brand partners.