The 2018 Outdoor Retailer + Snow Show marked e.dye® Waterless Color System™ second appearance at the the largest U.S. trade show for the outdoor industry. Held in Denver, CO for the first time, more than 29,000 attendees swarmed over a half million square feet of exhibit space looking for the next game changing brand.
Winding through the registration area to get official show badges, representatives of more than 1,000 brands passed an eye-catching display with a provocative headline, "Color is Thirsty™." Below the headline, hundreds of cones wrapped with a rainbow of colorful synthetic yarns hinted at an unmatched ability to create specific colors brands demand to differentiate their products from competitors.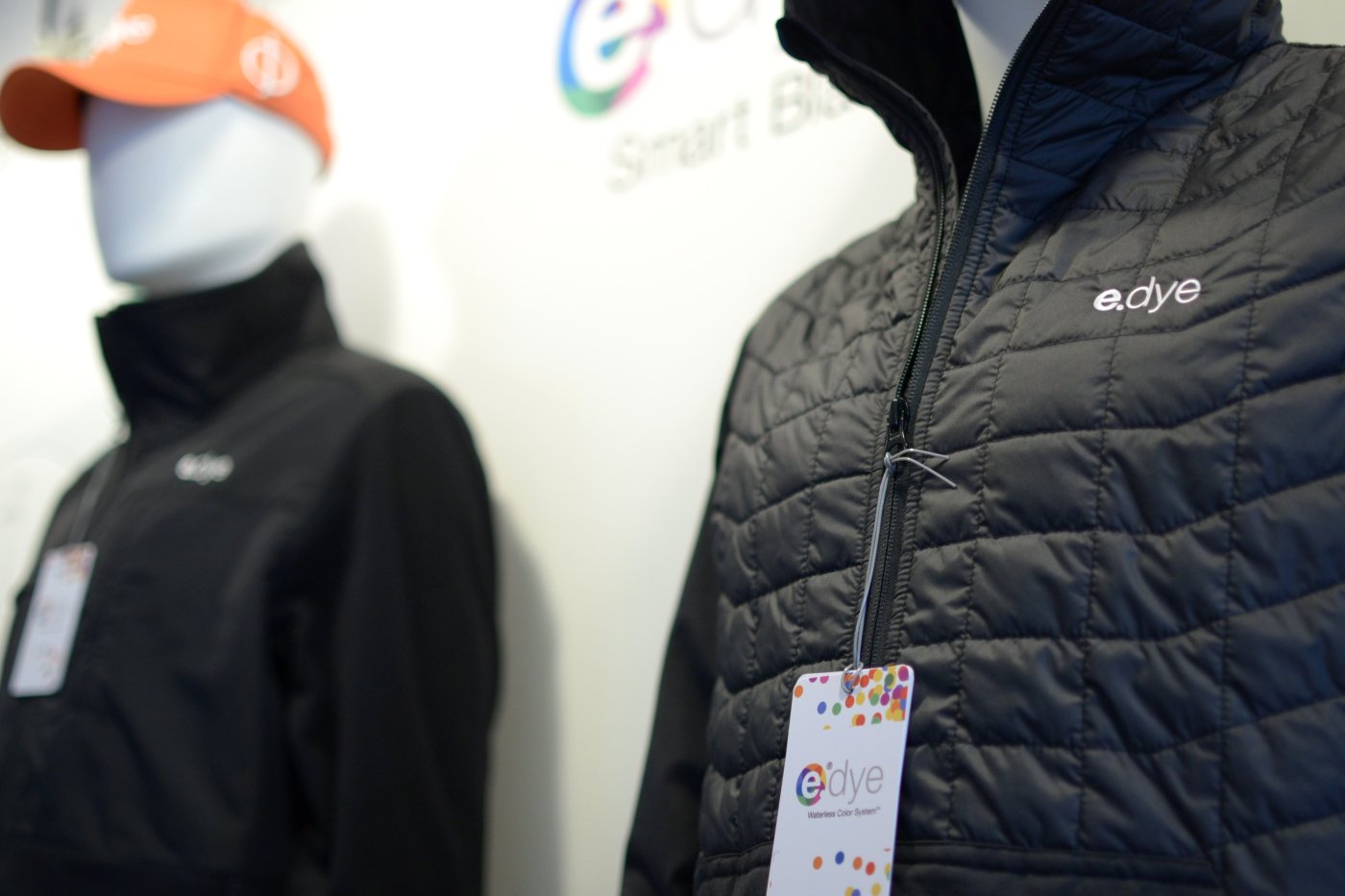 Over the four day show, e.dye®'s booth was filled with product managers, apparel designers and supply chain executives. After warm introductions, conversations often started with "tell me more."
Most visitors arrived with a combination of curiosity and skepticism. Finding a way to dye technical yarns without creating toxic polluted wastewater has challenged the textile industry for years.
The e.dye® Waterless Color System™ uses a process known as solution dying. By adding the color before the polymers are extruded the color is inside the yarn. Since the color is inside the yard in contrast to outside the yarn with traditional water-dye process the color is permanent. The colors won't fade or bleed.
With concerns about the environmental sustainability on the minds of brand managers, retailers and outdoor enthusiasts, e.dye®'s process uses 85% less water than traditional methods.
Saving water is just one of the benefits of e.dye® Waterless Color System™. Using mathematically derived color formulas, e.dye® offers more than 5,000 unique vibrant colors. The system can produce the exact color time after time – from color approvals, to prototypes, through salesman samples and from one bulk order to the next.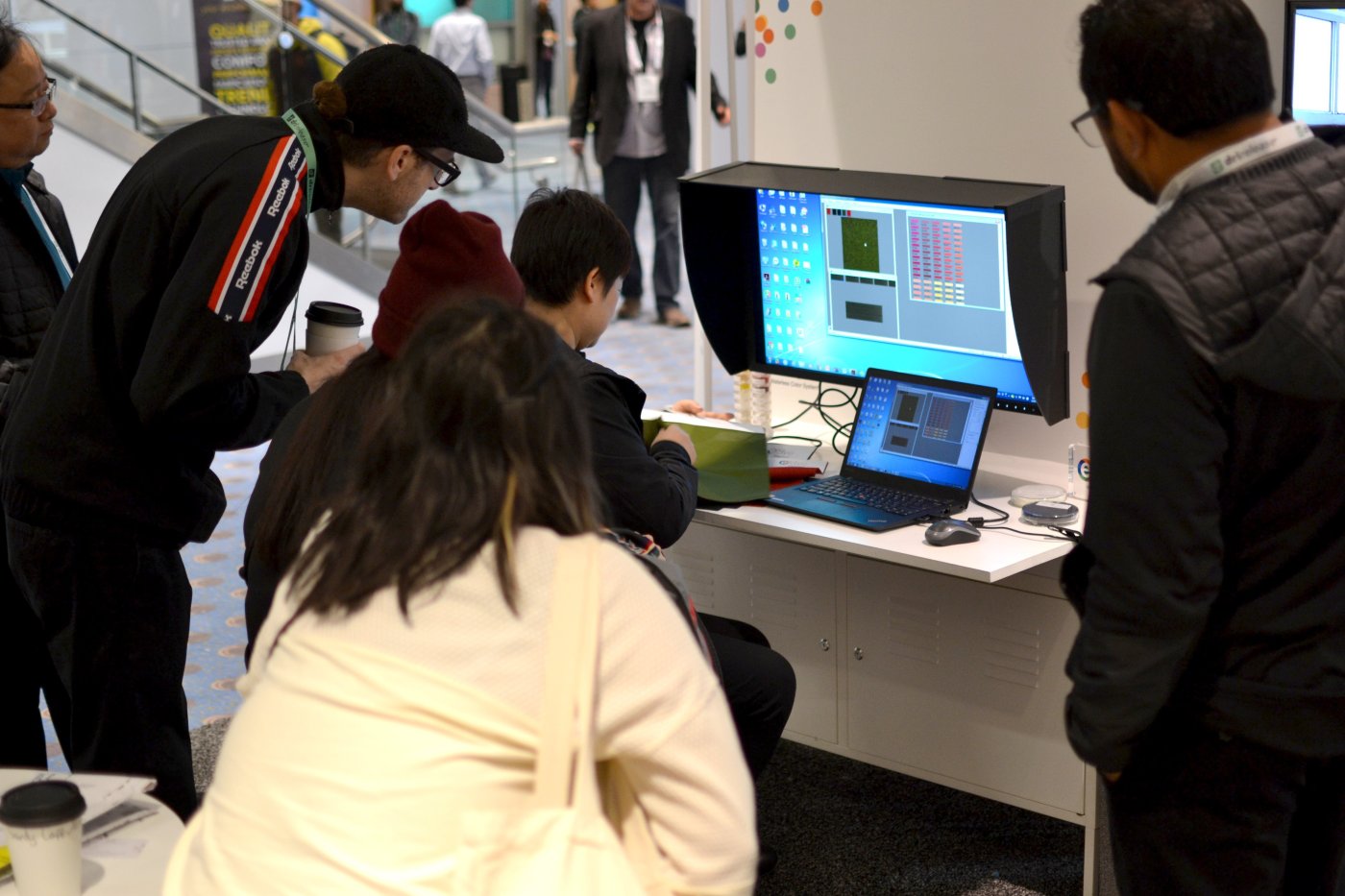 The booth's searchable color library drew crowds throughout the show. Original perceptions of skepticism and curiosity were replaced with polite but insistent demands, "Show me more, please."